Connect. Create. Inspire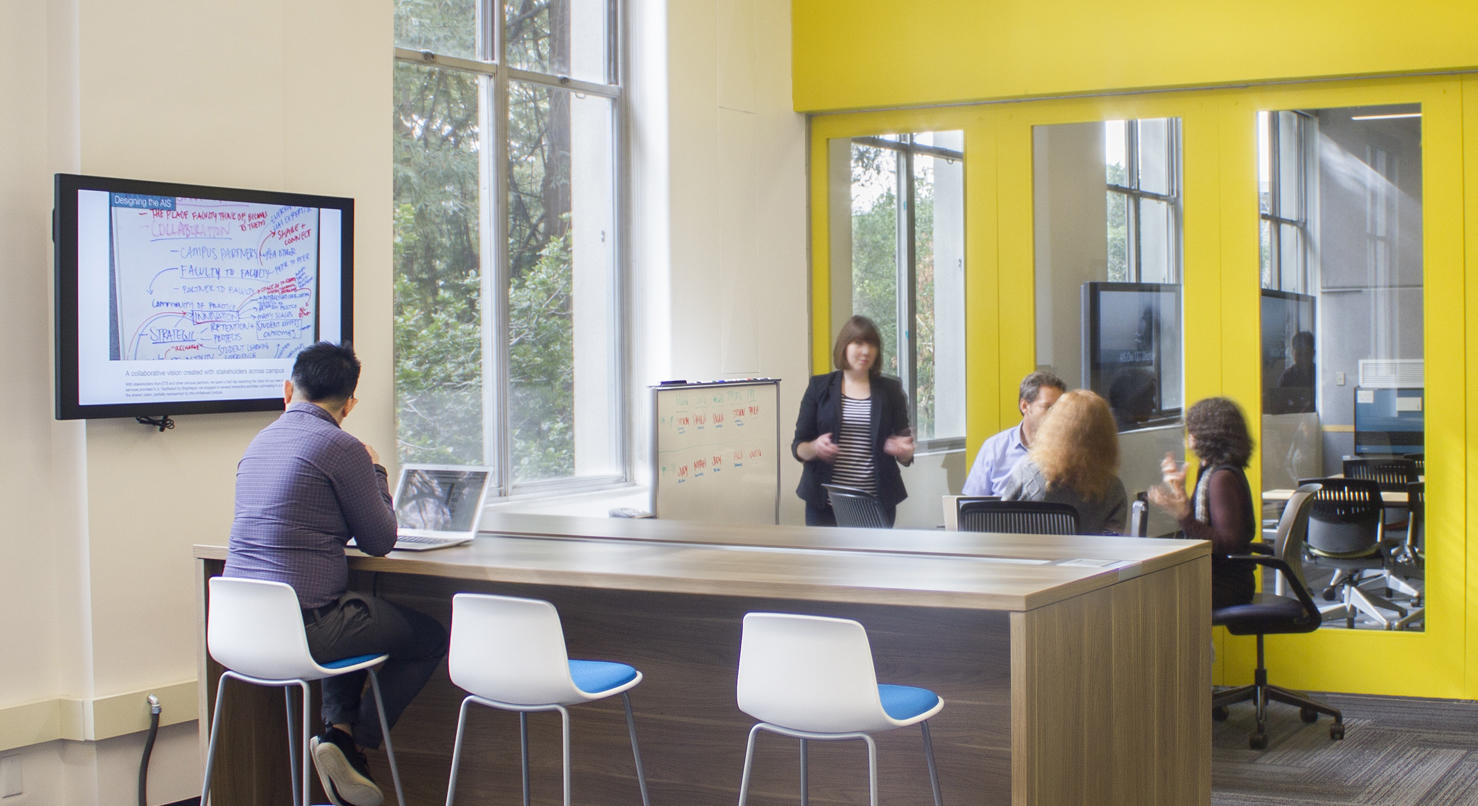 Collaboration in the new AIS.  Photo taken by Blitz Architecture.
February 2016, Educational Technology Services (ETS) and campus partners opened a new collaborative service space for teaching and learning innovation in Dwinelle Hall, the Academic Innovation Studio(link is external).  The space was being developed in close collaboration with the Center for Teaching and Learning(link is external), Research Information Technologies(link is external), the Library(link is external), the Digital Humanities Project(link is external), the Berkeley Resource Center for Online Education(link is external), and other partners.  The space will occupy more than two thousand square feet on the South end of Dwinelle Hall (D-Level) and will provide fully staffed walk-in support for ETS services, consultations with ETS and partners, a self-service recording studio, post-production workstations, space for workshops, trainings, and seminars, and special events.
The Academic Innovation Studio is now open! 
Please visit the Academic Innovation Studio Website(link is external) for more information.